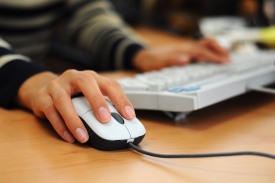 JPG Insurance is an Independent Insurance Agency representing many different companies for your insurance needs. We carefully selected our carriers in order to provide you with the best level of service, price and coverage. As independent insurance agents, you have the ability to choose the best carrier for your insurance needs. That is the main advantage to using an independent insurance agency, as we work to satisfy your needs.
It is our commitment to stay informed and advised of new opportunities in the market to adapt our products and services to exceed our clients expectations. Give us an opportunity to assess your insurance needs and provide you with a package that best meets those needs. We work for you, not the insurance company and our team will assist you with all matters related to your insurances.
"Service is our Success" is not just a tag line, it is the foundation of our company. Call us today at (702) 897-4400 or complete one of our on-line quote forms to see how we can start serving you.
We want you to have a positive overall experience with JPG Insurance. Our one on one service approach is our #1 goal for all our insurance clients. Give us a call at (702) 897-4400 or contact us through one of our quote forms, and we'll be happy to answer any of your insurance questions.